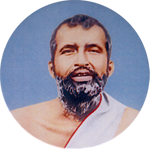 Sri RamaKrishna Paramhansadeb
"A man is truly free, even here in this embodied state, if he knows that God is the true agent and he by himself is powerless to do anything."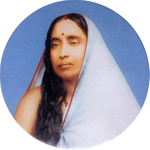 Sri Sarda Devi
"Each has to get the result of the actions one has earned for this life. A pin at least must prick where a wound from a sword was due."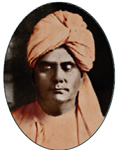 Swami Abhedananda
"Every religion can be divided into two parts, one of which may be called the nonessential and the other the essential.."
Ramakrishna Vedanta Math-Publications
Books are published for worldwide propagation of Vedanta and to guide the people towards cultural and spiritual training. In these days of rapid decadence particularly in the field of moral and spiritual qualities in the rank and file of mankind threatening the very existence of humanity, it is sine-qua-non to propagate the life-giving universal truths of Vedanta together with the great legacy of the highest Indian Culture and the ethics of true religion of inestimable value propounded in the divine lives and teachings of Bhagawan Sri Ramakrishna and his apostles.
This is exactly what is done by this Institution established by one of such apostles, His Holiness Srimat Swami Abhedananda, the illustrious spiritual brother of Swami Vivekananda, by means of the publications made at its Calcutta Headquarters and distribution of books through its own centres at Darjeeling, Kurseong and Siliguri and 30 centres of the Ramakrishna Order, besides the renowned booksellers — all scattered throughout the length and breadth of the nation and abroad. It will not be travesty of truth to say that in this field of the most important national activity this Institution stands second to none but the Ramakrishna Mission established by His Holiness Srimat Swami Vivekananda.
Sri RamaKrishna Paramhansadeb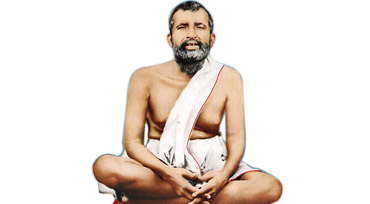 Swami Abhedananda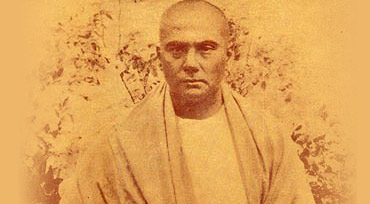 Sri Sarda Devi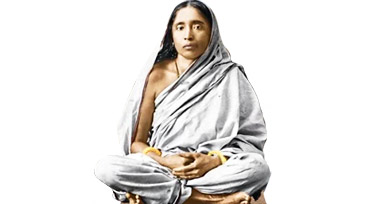 The monthly magazine in Bengali, VISVAVANI, is being regularly published by the Math for the last sixty-one years for propagation of Vedanta and Indian Culture throughout the country and abroad. VISVAVANI occupies the most coveted position among all the monthly Bengali magazines with the present circulation of 2300 copies each month having subscribers in all the provinces of the Indian Union.
Seminars, Public Lectures etc.
Seminars, convention and public Lectures in different provinces and regular discourses at various places by the Orderly monks are held for propagation of the universal truth Vedanta and for mass education. Thus our principal aim of worldwide propagation of Vedanta philosophy in all its phases as propounded by Sri Ramakrishna Paramahansadev and his disciple and also the purpose of spreading Education and the great Indian Culture among the mass throughout the world, are achieved by the various ways mentioned above and particularly by sale of books and magazine of our publication through the following centres of Ramakrishna Order as also the renowned booksellers throughout the country and abroad.
List of the centers
which through our Pulblications are sold
Ramakrishna Vedanta Math (Publication Department)-19A & B, Raja Rajkrishna Street,Kolkata-700006
Ramakriahna Vedanta Ashrama-P.O. & Dist-Darjeeling
Ramakrishna Vedanta Ashrama(Seva Kendra),P.O. Kurseong,Dist-Darjeeling
Ramakriahna Vedanta Ashrama, Mallaguri,P.O.Pradhan Nagar, Siliguri,Dist- Darjeeling
Advaita Ashram, 5, Delhi Entally Road, Calcutta-700014
Ramakriahna Mission Institute of Culture,Golpark,Calcutta-700029
Ramakrishna Mission Ashrama,Narendrapur, 24 Parganas, Pin:743508
Ramakrishna Mission Vidyapith, P.O.Vidyapith,Purulia-814112
Ramakrishna Mission Sevashram,Vivekananda Puram, Chandganj, Lucknow-226807, U.P.
Ramakriahna Ashram, P.O. Math Chandipur,Dist-Midnapore-721633
Ramakriahna Yogodyan, Kankurgachi,7, Yogodyan Lane,Calcutta-700054
Ramakriahna Ashrama & Mission Seva Samity,Karimganj, Cachar, (Assam)
Ramakriahna Math,Sri Ramakrishna Math Road,Mylapur, Madras-600004
Ramakriahna Math, 1,Udbodhan Lane,Baghbazar,Calcutta-700003
Ramakrishna Sarada Peeth, Belur, Howrah
Ramakrishna Ashrama & Mission Sevashram, P.O. Vivekananda Ashram, Raipur-492001
Ramakrishna Math & Mission Sevashram, Bankura-722101
Ramakrishna Math & Mission Ashrama, Malda-732101
Matrimandir and Ramakrishna Mission, Sarada Sevashrama, Joyrambati,Bankura-791001
Ramakrishna Mission Ashrama,Ramakrishna Ashrama Marg,New Delhi-110055
Ramakrishna Mission Ashrama,Patna-800004(Bihar)
Akhil Bharat Juba Mahamandal,Siliguri,Darjeeing
Ramakrishna Ashrama,P.O. Jogsar,Bhagalpur,(Bihar)
Ramakrishna Ashrama,Digboi, Assam
Ramakrishna Mission, Gongali Road, Agartala,Tripura
Burdwan Sri Ramakriahna Ashrama, Shyamsayar(East),Burdwan-713101
Sri Ramakrishna Seva Sangha,Subhas Nagar,P.O.Lanka. Dist- Nowgaon,Assam
Ramakrishna Ashrama, Krishnapur, Dehradun,(U.P),Pin-248009
Ramakrishna Institute of Moral and Spiritual Education, Mysore-570620, Karnataka State
Sri Ramakrishna Math,Kamarpukur,Hooghly